Ancestors of my father Herbert Charles Judd (b Henbury, Bournemouth, Southhampton 1909 d Portland, OR 1974). Herb emigrated to Canada first at the ripe old age of 4-5 years and then returned to England in 1916 when his father who had enlisted in the Canadian Army was mobilized. He recalled seeing the bombing of London as a child. He returned to Canada with his father and brothers Jack and George in 1919 or 1920. His mother died in 1918 in the influenza pandemic and his youngest brother Douglas remained behind in England where he was raised by an Aunt. In addition to serving in WWII Doug played the guitar and became a bobby.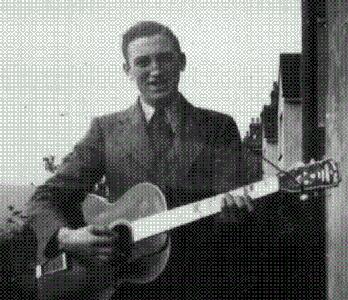 His father remarried and the family settled on Vancouver Island where the boys learned about fishing and hunting. John (Jack) died at age 21 in 1936 following a tonsilectomy in Ganges, B.C. But not without having some good times in the woods.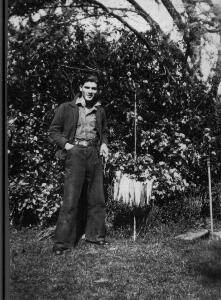 George also lived in Ganges off of Vancouver Island and married a Helen _____; by 1937 he had a daughter named Marie. It would be great to find any of these people now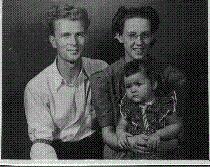 Herb and his father emigrated to the US taking up residence in Portland in 1923. In December of 1936 he married Hazel Rae Farrell and the rest, as they might say, were children with as much fishing as possible thrown in. I owe him a lot. As a young man he went to Alaska to work the fishing industry.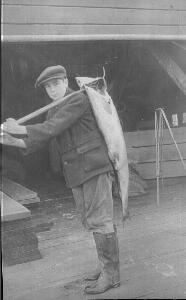 The Ancestors of Herbert Charles Judd are believed to be
Herbert Francis JUDD b 27 Jun 1880 Winchfield, Hampshire d 1954 Portland, OR Beatrice Emma JAMES b 30 Aug 1884 Bridport, Dorset mar by 1909 d 14 Feb 1918 Kent
Thomas Serjeant JUDD b 4 Apr 1856 Alderbury, Wiltshire d Canada ? Mary Ann ENGLEFIELD b abt 1863 mar 27 Feb 1880 Basingstoke, Hampshire Thomas Sargent JUDD b 13 Mar 1831 Wiltshire d aft 1921 Hantshire Sarah Ann CHANT b abt 1835 mar 24 Jan 1853 St. Mary's, Southampton
Richard JUDD b 2 Apr 1797 Weston, Wiltshire Sarah SHEPHERD b abt 1800 mar by 1827
Thomas JUDD b Feb 1760 Winterslow, Wiltshire Betty MACY b abt 1760 mar abt 1782 Salisbury
James JUDD b 19 May 1738 Middleton, Winterslow, Wilshire d 3 Oct 1831 Ann BARBER b abt 1738 mar 13 Dec 1757 d 4 Jan 1815 Wiltshire
Thomas Judd b 15 Feb 1705/06 d 27 Feb 1774 Wiltshire Deborah FORDER b Apr 1706 mar 21 Apr 1728 d 15 Feb 1780
William JUDD b 29 Mar 1674 d 30 Sep 1747 Ann ROE b by 1680 mar 20 Feb 1700 d 16 Oct 1743
Henry JUDD Yeoman b 30 Sep 1646 d 9 Feb 1707/08 Wiltshire Susannah Gibbins b abt 1650 mar 29 Jun 1671 d 20 Mar 1720/21 Wiltshire
George JUDD b Jul 1610 d 13 Jan 1686/87 Winterslow, Wiltshire Bridget WALTER b abt 1610 mar 14 Aug 1636 d 28 May 1693 Wiltshire
William JUDDE b abt 1567/57 d abt 1636 Wiltshire Elizabeth SHEWARD b 21 Nov 1572 29 mar Nov 1590 d 13 Apr 1641
William JUDDE b 1521 d 1587 Wiltshire Alice b abt 1521 mar abt 1541 d 26 Mar 1573/74 Wiltshire
Thomas JUDDE b abt 1490 Hall House, Winterbourne Gunner, Wiltshire d 1553/54 Edith b by 1513 mar by 1521 Wiltshire

11 December 2002
Take a look at contemporary Judd webpage authoring in Canterbury